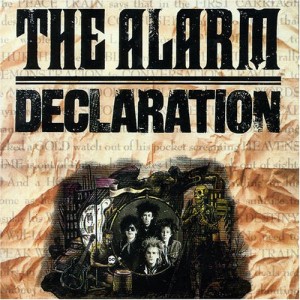 I've always loved The Alarm. Declaration was one of my favorite albums for years. I was editing this picture last night and was loving the light in it so much. I was trying to think of a good title, and "We Are The Light" popped into my head, just because I've always loved that song so much. Here's the original:


Following tangents is what I do best, so I headed to YouTube in search of a video of the song and came across the lead singer of The Alarm performing the track earlier this year. It's wonderful. The audience does most of the singing for him. I started thinking about how I've always loved The Alarm, but I never really knew of many other people who did, so I posted the video on Facebook, and sure enough, lots of people piped up to say that they were long-time fans (one of the things I love about Facebook!).

And of course, to fully follow the tangent through, I looked up the chord, got out my guitar, and fumbled through the song myself. Here's my own clunky version.

It's a good message, I think: We are the light of our lives.
Filed under:
Music
,
Ramblings/Brain Dumps/Opinions
,
Video
—
Comments Off

on We Are The Light